CNC MACHINIST
Posted: April 12, 2019
Job Description
K4 Machining, located in Waterbury, CT, is seeking a full-time CNC Machinist that will play an integral role in its manufacturing operations. The role will require setup and operation of CNC machining centers and CNC lathes during first shift manufacturing operations. To succeed in this position, candidates must demonstrate a strong working knowledge of CNC equipment operation along with a commitment to quality and safety. Candidates must also have at least three years of experience operating CNC equipment; this is not an entry-level position.
Role Responsibilities
Setup and operate CNC machining centers and CNC lathes and make tool adjustments/tool changes, as necessary
Perform inspection of machined products & verify compliance to specifications using standard measurement instruments
Collaborate with engineering department to make decisions regarding part fixturing and tool selection
Conduct routine maintenance of CNC equipment
Role Requirements
Technical Skills
Ability to read and interpret blueprints and engineering sketches
Proficiency in the operation of standard measuring instruments (i.e. calipers, micrometers, dial indicators, height gages)
Proficiency in basic shop mathematics (i.e. arithmetic, trigonometry, geometry)
Personal Skills
Strong problem solving and analytical skillss
Effective communication skills
Ability to occasionally lift up to 50 lbs.
Experience
3+ years of experience with the setup and operation of CNC machining centers and CNC lathes
Experience with Mastercam/G-Code programming and Solidworks a plus
Education
High school diploma or GED equivalent
We offer the following:
Competitive compensation, health, and benefit package
Paid holidays & paid time off
Clean, professional working environment
Modern, 10,000 sq.ft. climate controlled facility
Opportunities for advancement
K4 Machining is an equal opportunity employer. All employment decisions at K4 Machining are made on the basis of business needs and without regard to age, race, color, religion, sex, national origin, veteran or disability status, or any other characteristic protected by law.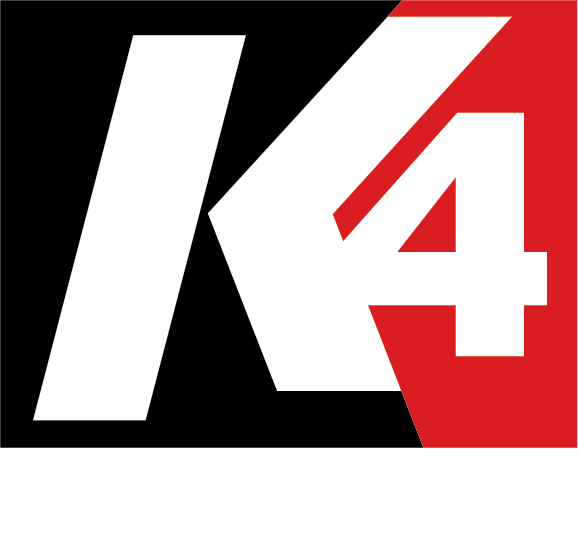 203.437.8764 | 217 Interstate Lane, Waterbury, CT 06705 | infok4machining.com